Ingredients
For 12 mini cakes
1 1/2 cups of flour
2 tsp pumpkin pie spice
3/4 tsp baking soda
1/4 tsp salt
6 tbsp unsalted butter (soft)
1 cup sugar
1 large egg + 1 egg yolk
2 tsp vanilla extract
1 cup plain pumpkin puree
2 tbsp vegetable oil
1/2 cup milk
chocolat frosting for topping
pretzel for pumpkin stem
Halloween pumpkin bundt cakes topped with chocolat sauce, perfect any time of the day and a perfect halloween recipe to try with the kids! Baked just under 1 hour, it's easy and fun.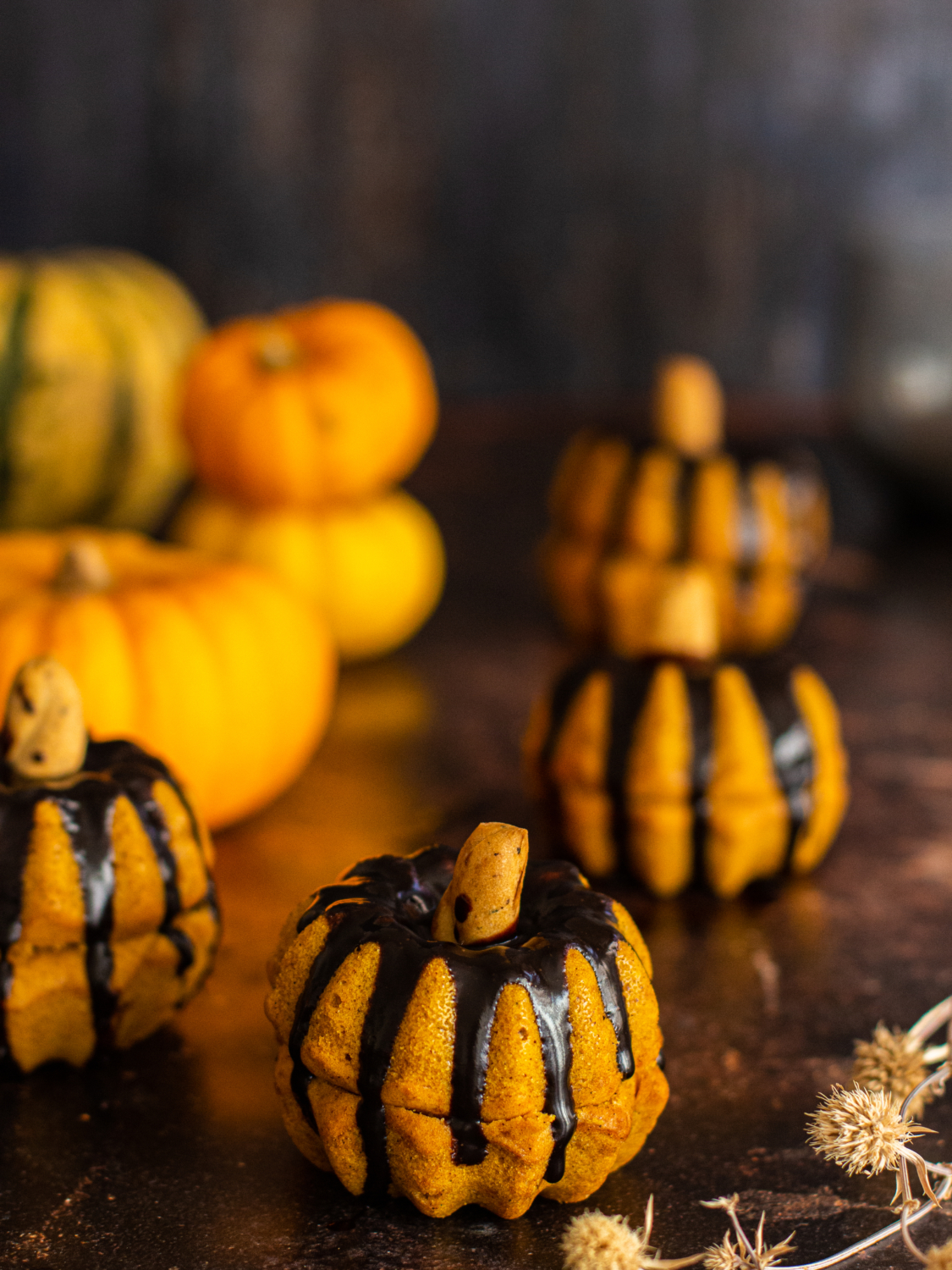 Preheat oven to 325°F. Get your Silpat mini bundt cake silicone mold.
In a medium bowl, mix flour, pumpkin pie spice, baking soda and salt. Set aside.
In a large bowl/stand mixer, cream butter and sugar until light and fluffy. Beat in the eggs one at a time, then stir in vanilla, pumpkin and vegetable oil.
Beat in the flour mixture alternately with the milk.
Divide batter evenly into prepared pan, till each bundt pan is 3/4 full. Bake for 20 minutes.
Let cool for 10 minutes and invert onto a cooling rack/tray.
Cut the bottom of the cakes then combine two together to form a pumpkin shape.
Pour some chocolat frosting on top or other according to taste. Add a pretzel on top to make a stem for pumpkin.
Related posts