Ingredients
For 2 waffles
1 cup of gf oats
1 tsp of baking powder
1/4 tsp of sea salt
optional : spices (garlic, herbs, pepper…)
3/4 cups of unsweetened milk (almond, oat, soy)
1 tbsp of coconut oil
Toppings
avocado, sliced
runny egg
dill
baby spinach leaves
herbs
It's easy, it's healthy, it's gluten free – you can eat it for breakfast, lunch or dinner. This 30 minute Avocado oat waffle toast recipe is the way to go!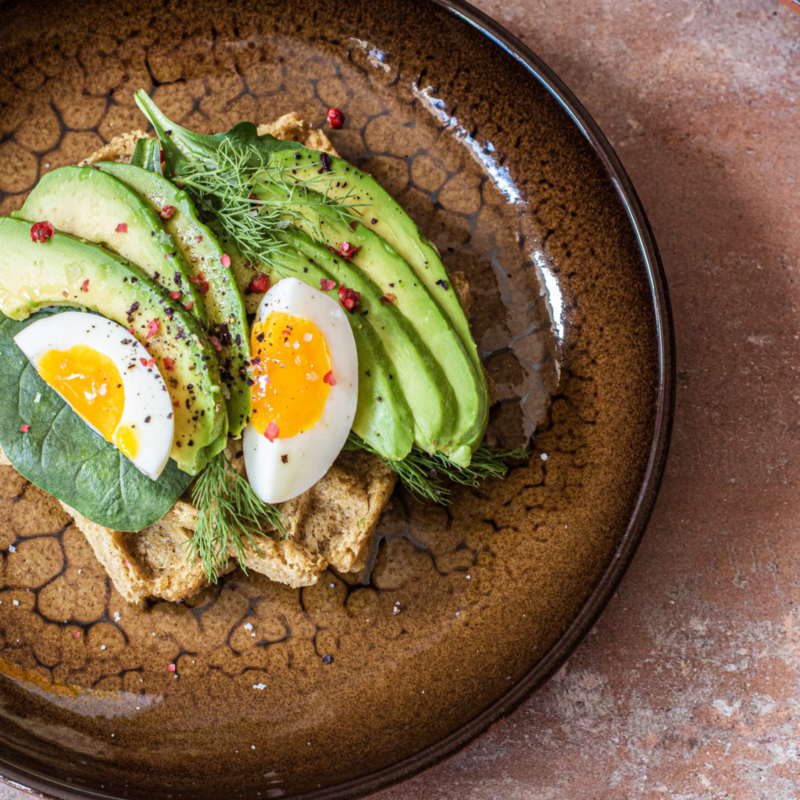 Put the oats in a high speed blender and blend until you reach the texture of whole grain flour. Add baking powder, salt and (if using) spices and blend again.
Add milk and oil into the blender and blend to combine. The batter will be quite runny at this point. Leave it for 10-15 minutes to rest and it will get thicker.
Grease a waffle iron with some coconut oil. Bake waffles for about 7 minutes or until golden brown and crispy outside.
Top your waffles with sliced avocado, a sfot boiled egg cut in healf and some baby spinach leaves. Add some fresh herbs and spices according to your tastes.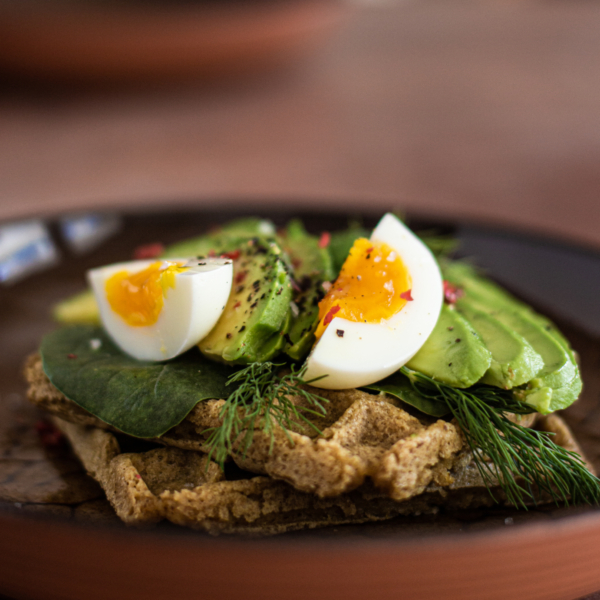 Related posts