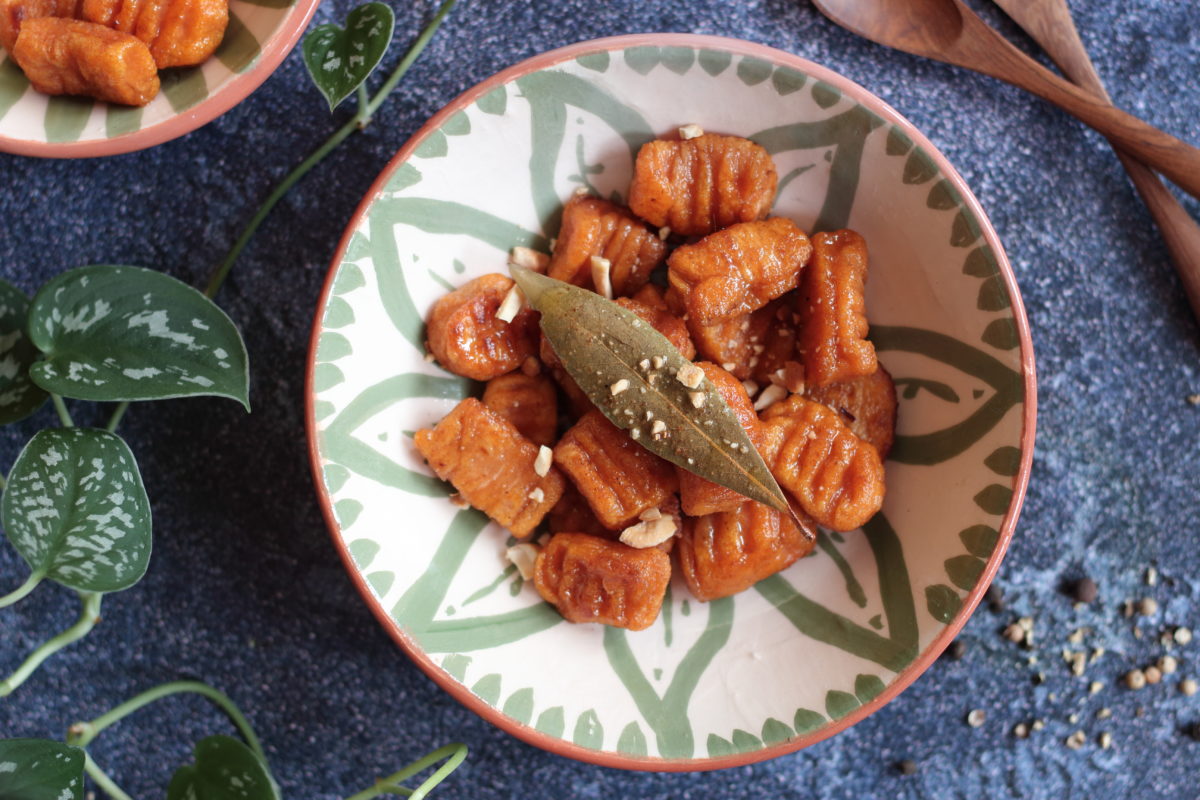 Don't you love a good seasonal meal? Fall is a great season for produce, so many yummy vegetables to cook with. I love sweet potatoes and always look for different ways to cook it. So here is one of my favorite fall recipes : sweet potato gnocchi with sage infused butter sauce and crushed cashew nuts on top!
I vary this recipe according to my mood, if I want it to be less fatty, I skip the creamy sauce and instead sautée them in a pan with some butter for a more crispy and caramelized taste, then I add some parmesan on top.
If you want to add some protein to it, why not cook some smoked sausage and use it as a topping by chopping it into little cubes.
The possibilities are endless, the base of…
Read moreSweet potato gnocchi with sage butter sauce