Ingredients
For 4 small tarts
2 cups of flour
1 cup of cornmeal
1 cup of sugar
1 1/2 tablespoons of baking soda
1 teaspoon of salt
1/2 cup of melted unsalted butter
1/2 of vegetable oil
1 1/4 of cups of milk
3 eggs
1 cup of grated cheddar cheese
1 chopped jalepeno pepper
This Thanskgiving recipe is a classic that I absolutely love making each year for Turkey day. Add some cheese and jalepeno peppers for some tang and cheesy fun and you're good to go.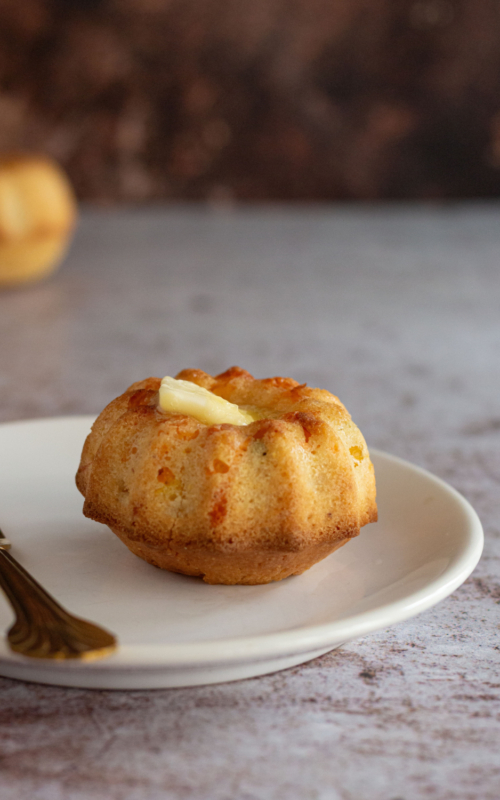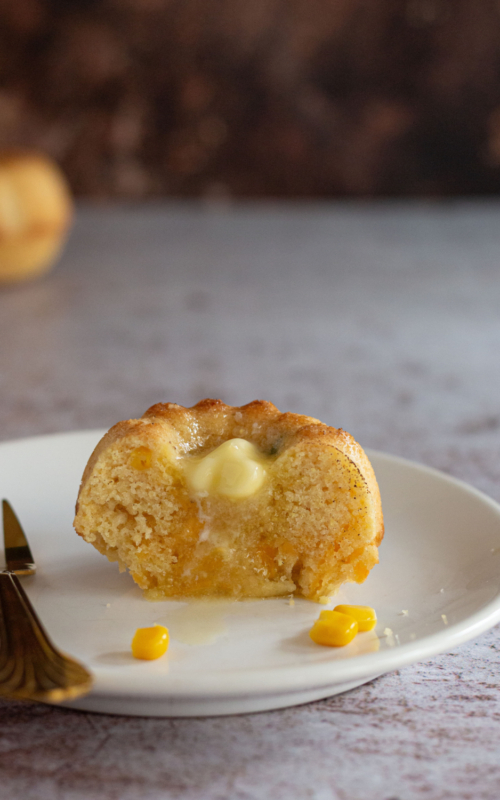 Preheat oven to 350 degrees and prepare your Silpat mold.

In a large bowl whisk together flour, cornmeal, sugar, baking powder, and salt.

In a medium bowl mix together butter, oil, milk, and eggs.

Add wet ingredients to dry ingredients and mix until just combined.

Fill muffin cavities half way full. Bake for 15 minutes until golden and a toothpick inserted in the middle comes out clean or with only a few crumbs (no wet batter).

Allow to cool for about 5 minutes before gently removing muffins from mold.

Serve with a dolop of warm butter on top.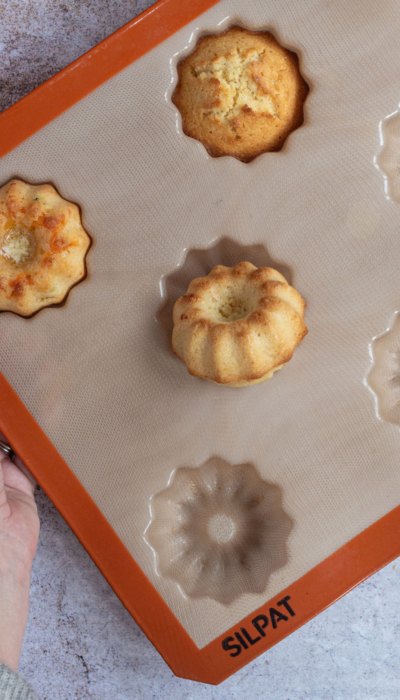 Related posts