Ingredients
For 4 small tarts
1 kg of split peas
4-5 asparagus heads
400g of ricotta
fresh herbs
red onion
grated parmesan cheese
lemon juice
salt, pepper and olive oil
For the parmesan pastry dough:
150 g of salted butter
220g of flour
80g of grated parmesan cheese
2 – 3 tablespoons of water
This spring recipe with peas, asparagus and ricotta cheese is perfect for a starter dish or even as an entrée ! Light and fresh with vegetables and herbs!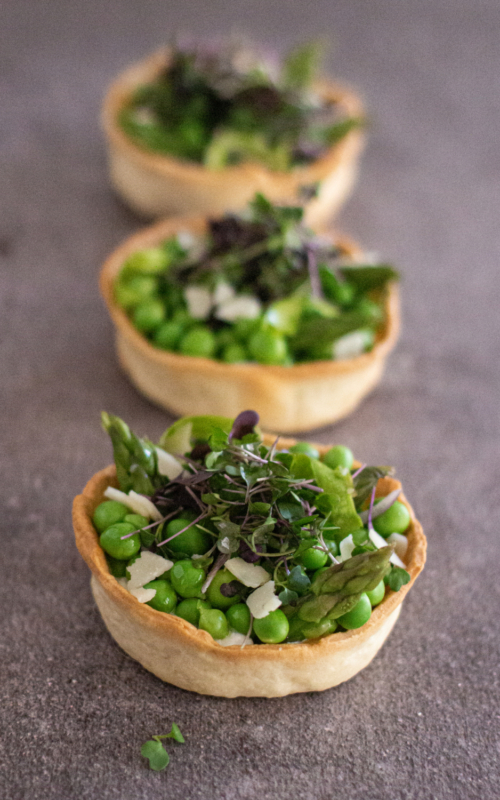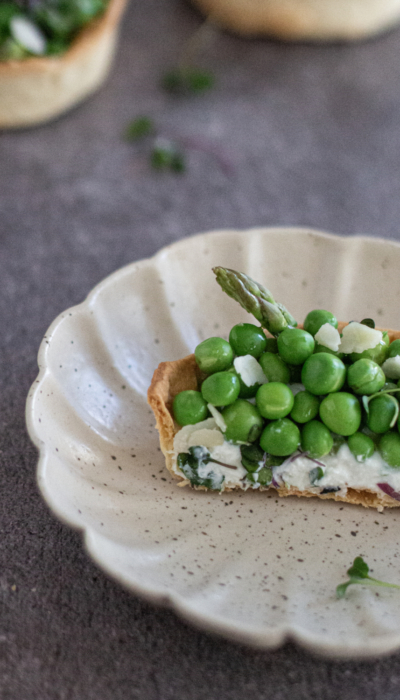 Start by preparing the pastry dough: in a bowl combine the flour and the parmesan cheese.
. Add in the butter in small cubes and combine until the mixture becomes crumbly.
Add progressively the water until a ball of dough forms.
Cover the dough with plastic wrap and put in the refigerator for 30 minutes.
 When ready to use, roll out the dough in the Silpat tart mold.
 Cook for 10-15 minutes at 350 F. Set aside to cool completely.
 In another bowl, mix the ricotta cheese with lemon juice, salt and pepper according to taste.
  Shell the peas and cut the asparagus heads and blanch them in boiling water for 5 minutes. Once cooked transfer them to a bowl with iced water to stop them for cooking further.
 Garnish the tarts with ricotta cheese and top with the peas, asparagus, fresh herbs, red onion and parmesan cheese. Add salt and pepper to finish. Serve cold as starter to entrée!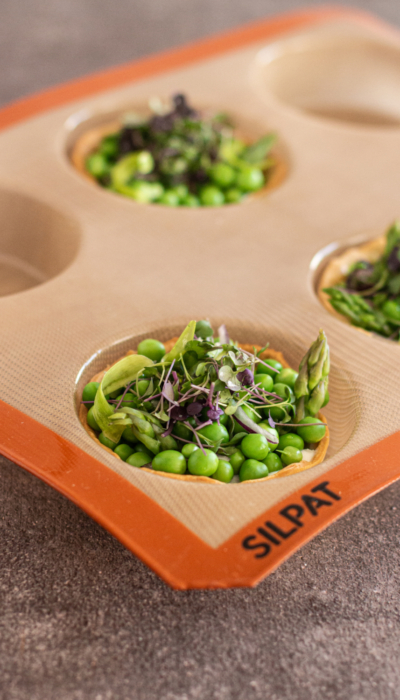 Related posts