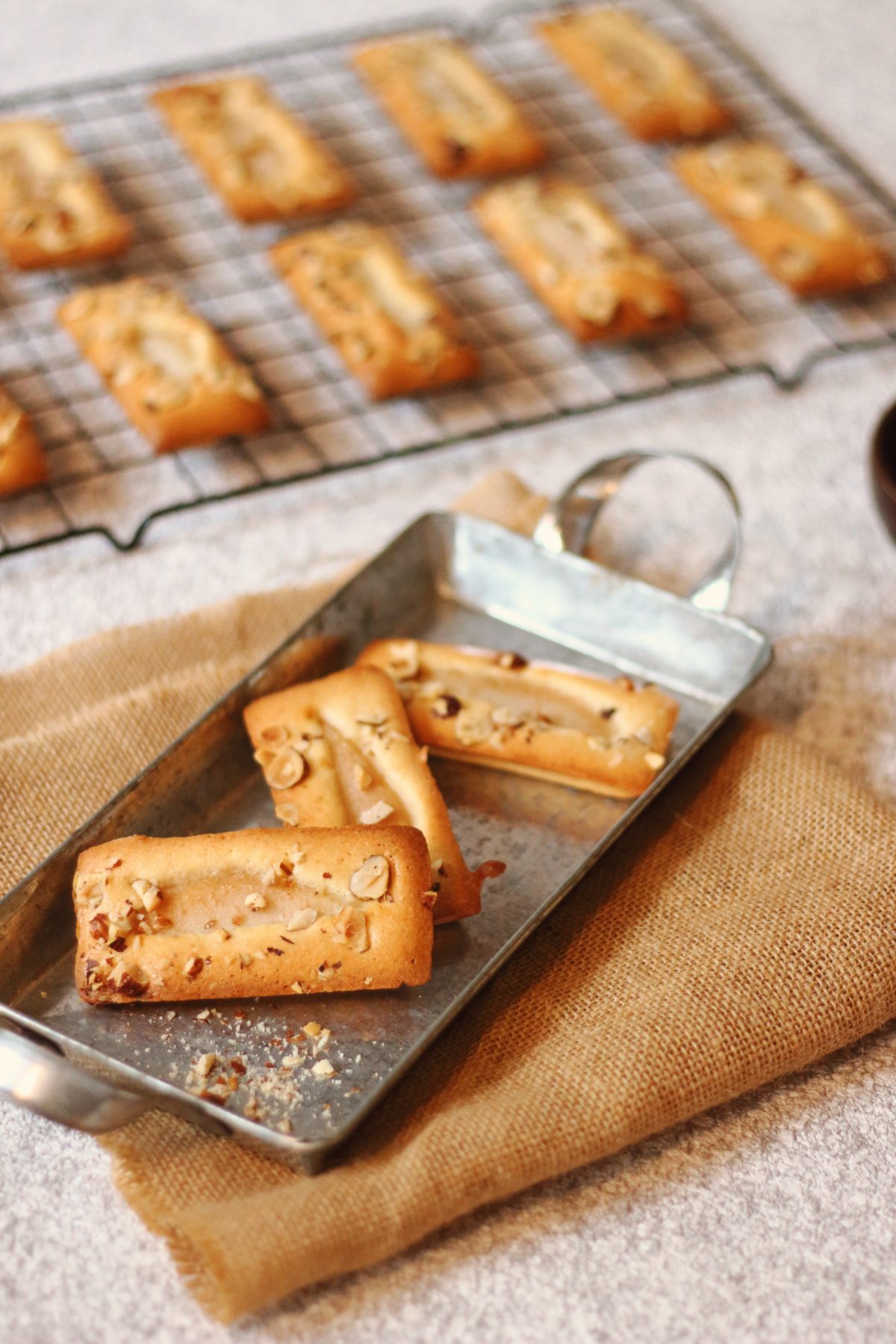 Having a healthy lifestyle for me is not just sticking to diets, non-fattening foods and doing physical activity, it's so much more.
The way I've decided to live this past year (and hopefully for many years to come) is by actually listening to my body before undergoing anything. Most times that means eliminating junk out of my diet, but sometimes that also means adapting my diet according to how my health and body is at a specific moment, season or according to my current goals.
I'd also say it's by combining my emotional state with my physical one, making them one. You might have heard of the expression "You are what you eat", well it's precisely how I feel about everything I put on or in my body lately. You may ask yourself why I am going this far, or maybe you think it's a load of c*** ! 😉 To each his own, and I respect that.
The reason I am like this, or have become like this is because of my life experiences. I've come to an age where I've experienced many important steps life has to offer, and with those steps I've encountered many obstacles. I've always chosen to use those obstacles to become a stronger person, and to learn from them in order to be at peace with who I am and why I'm here.
Most of my obstacles have been health related and they have forced me to know my body deeply. I am no doctor nor did I go through medical school but I spent my life in and out of hospitals and doctor's offices and I've learned a lot about how my body functions.
I've also learned the importance of my vital organs, or some of what seems the most simple things in our bodies such as breathing or digesting.
For most it's so natural that it's non noticeable, for me some of these basic body functions aren't natural and have become precious to my everyday life. We always appreciate things, people or situations more once they're taken away from us… it's human nature. But we forget how miraculous a human body is and how special and lucky we are to just be.
So having a healthy lifestyle is not just putting fruits and vegetables in my body, it's so much more. I believe that if the mind is healthy and content, the body can heal itself. This doesn't mean I don't believe in medicine, quite the contrary, I just believe that we still have a lot to learn from our bodies.
With this said, knowing your body is the first step to a healthy lifestyle. Do you have intolerances, allergies, health problems leading to deficiencies (small or big – hormonal imbalances, digestive issues, slow metabolism, cholesterol etc…) ?
Some of us are born healthy but none of us are immune to developing health issues in our lifetime. I'm pretty sure if we were to draw statistics we'd be frightened by the probabilities to contract a serious health problem in our lifetime. I also believe that we can be an player in our body's evolution instead of simply enduring it.
Once we know our bodies and what it needs, it's then all about balancing it out in our everyday lives. This is where our emotional state comes into play. Some of us "need" alcohol or drugs or junk food or cigarettes or other things to overcome our emotional state. Some need to bury themselves in work, some in physical activity or music. We all find our emotional stabilizers – some which can be toxic or not. It's about balancing them out, not eliminating them entirely. Eliminating what makes us happy – even if toxic – leads us to depression, frustration or anger, bringing instability in our bodies. Then it's right back to the start, handling our health problems.
I do not have a Holistic lifestyle – even if it does seduce me – because I simply cannot due to my health problems. I cannot also live a careless lifestyle and do everything I please with my body, because it will make me sicker and I won't survive.
So I guess I promote a balanced lifestyle combining body & mind. I allow myself to indulge into toxic things such as alcohol or junk food when I feel I want it and I can do it. I also restrict my diet to gluten free and vegan meals on a regular basis when I feel I want it and need it.
I do what is good for me at that specific moment, and I believe that's the key to a healthy lifestyle. Maybe even to happiness ?
I'd love to hear your thoughts on the matter, please do feel free to contact me if you would like to exchange on this subject or give me a different point of view. 🙂
To celebrate my moments of indulgences, here's a sassy Pear & Hazelnut recipe that really hits the spot ! 😉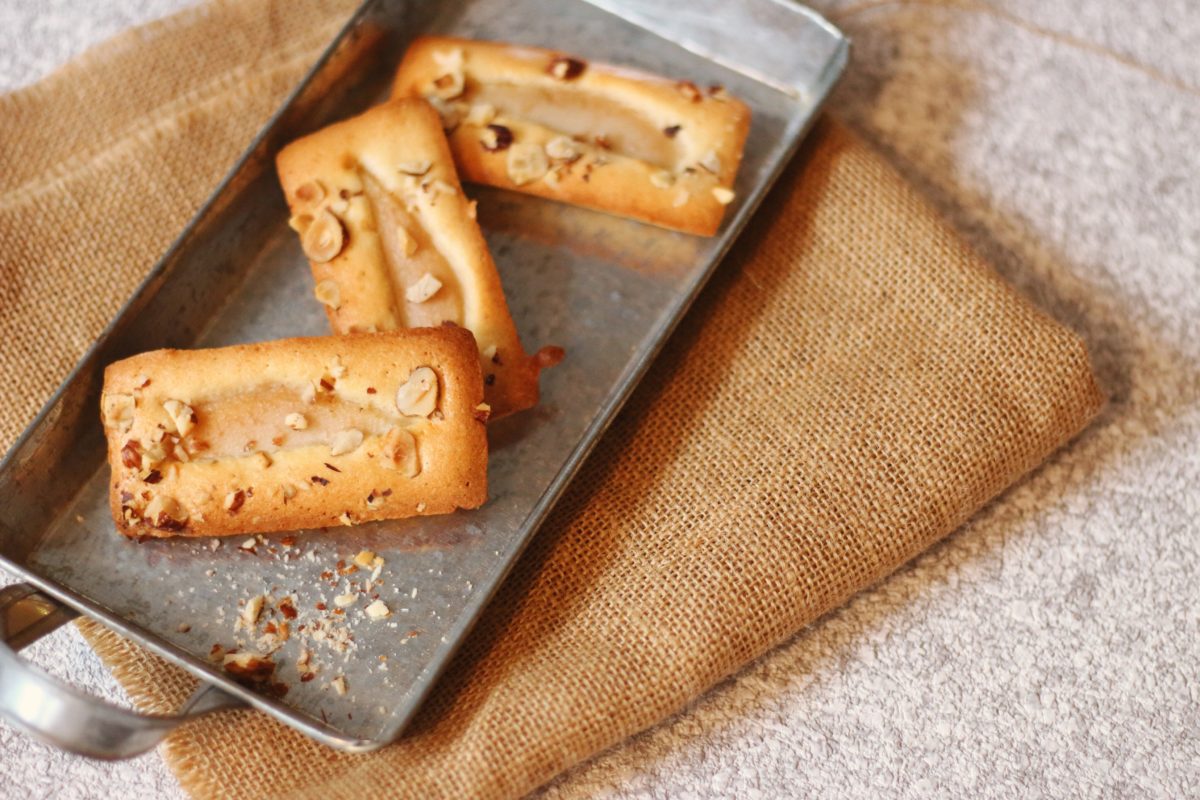 A Financier is a small French almond cake, flavoured with beurre noisette usually baked in a small mold. Light and moist with a crisp, eggshell-like exterior, the traditional financier also contains egg whites, flour, and powdered sugar. The molds are usually small rectangular loaves. It is eaten for breakfast or for a snack or dessert and can be plain or flavoured with almost anything you want. I usually make matcha – raspberry Financiers, but today I wanted to use seasonal produce and had some juicy pears on hand ! Plus, Pear and nuts are a great combination.
A beurre noisette is butter warmed up in a pan, allowing it to sizzle and sing (as they say in France) until it becomes slightly browned. The sizzling is actually the water contained in the butter evaporating. There is no actual hazelnut added in this cooking technique (noisette meaning hazelnut in French). Some say it smells a bit nutty once cooked, but to me it smells more like a caramel.
Here's a tutorial explaining how to make Beurre noisette: How to make beurre noisette
Tip: once the butter ready, strain it in a strainer to eliminate the foam on top.
This recipe is made with hazelnut flour instead of the traditional almond flour but both work perfectly!
INGREDIENTS: ( for 10-12 cakes)
○ 140g of butter
○ 4 egg whites (120g)
○ 90g powdered sugar
○ 10g of vanilla sugar
○ 40g of flour
○ 100g of hazelnut flour
○ 12 hazelnuts
○ 1 Pear
METHOD:
1. Put the hazelnuts in a mixer for a few seconds and set aside. Peal and cut the pear in thin slices and set aside.
2. Warm the butter in a saucepan and make a beurre noisette (see link above for tutorial)
3. In a large bowl, combine the dry ingredients (sugar, hazelnut flour, flour and sugar).
4. Add the egg whites and the beurre noisette and fold in until smooth.
5. Pour the batter into buttered financier molds and add a slice of pear in the centre. Top with the crushed hazelnuts.
6. Cook for 15 minutes in a pre-heated oven at 180°C / 356°F
Better served warm but can be conserved in an airtight container up to 5-6 days.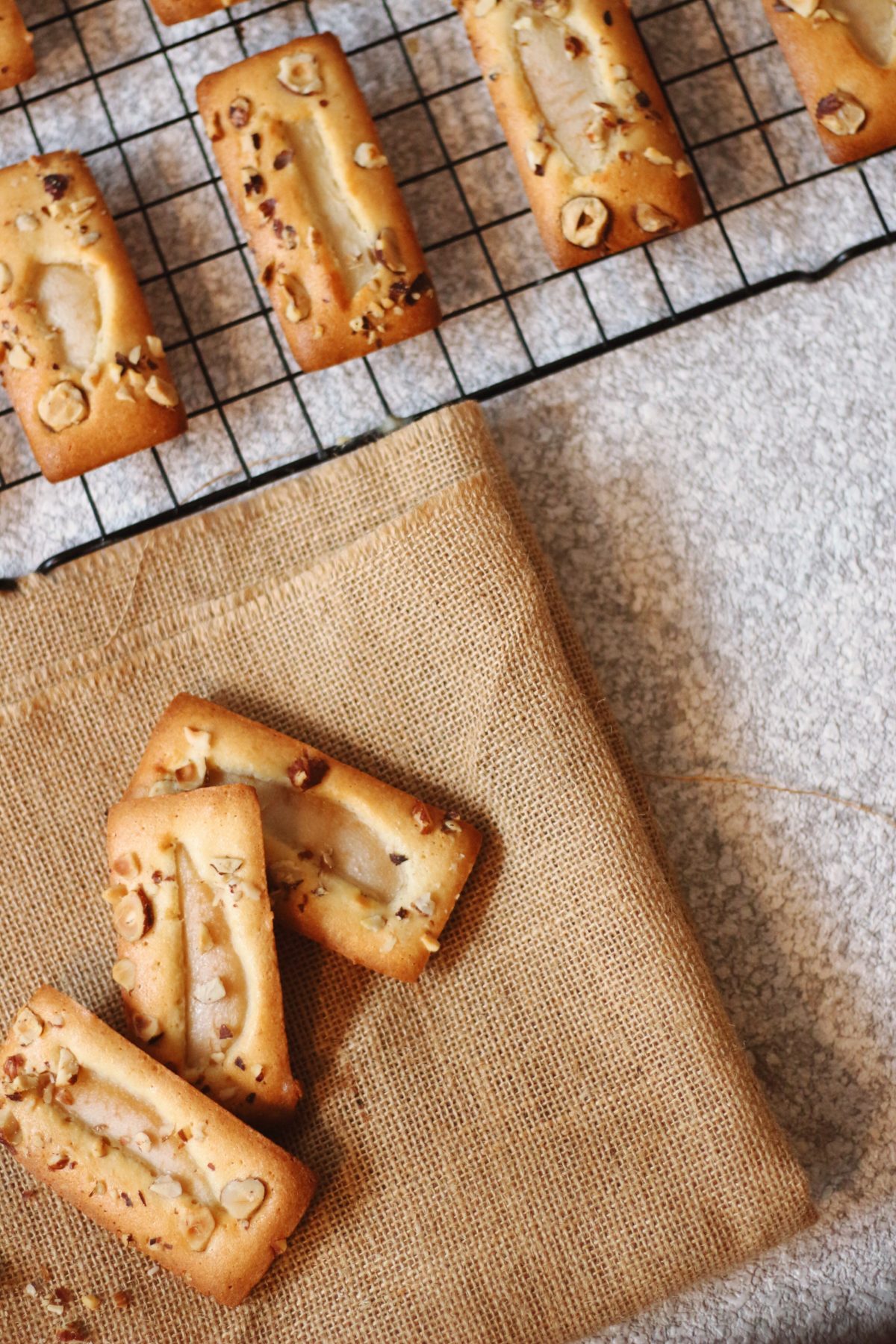 Recipe inspired from Confit Banane