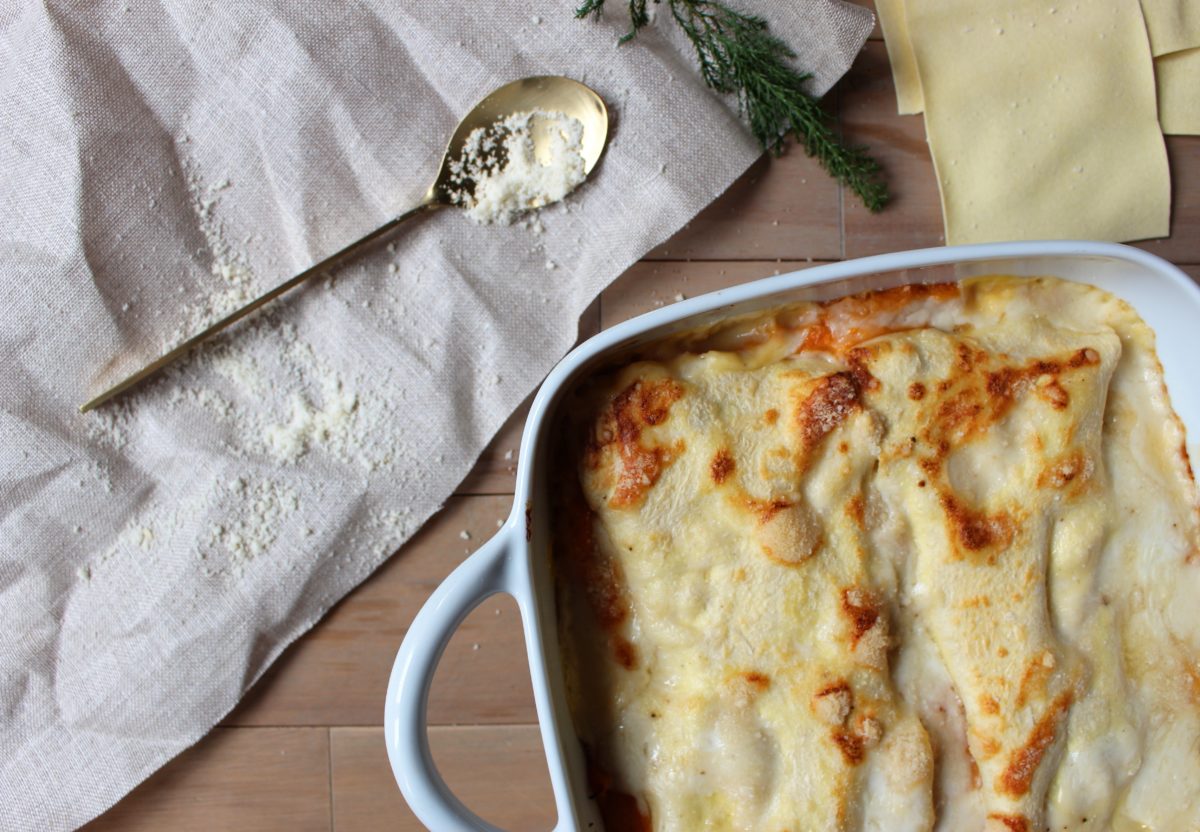 What I love about cooking the most is the social gathering that it creates, and how you can get cooking ideas from anyone. Sometimes those are the best recipes and they can be a great source of inspiration. We tend to stay in our comfort zones when cooking, we get used to the same ingredients, the same dishes, the same habits. Seeing how others around you cook can bring perspective to your own habits.
This slightly modified recipe was given to me by one of my greatest friends that I call Anna Banana. She invited me to her place one evening and made this for me, with butternut squash instead of the sweet potatoes.
You can say it's just a simple modified Lasagna recipe, and I agree, it totally is. But have you thought of making it? It can literally be whipped up in 30 minutes after work to surprise your loved one, or if you have friends coming for dinner and have no idea what to make. It's cheap, easy ingredients, no technique, and let's just say that we'll count the sweet potatoes as the healthy ingredient in this dish (just go easy on the béchamel and cheese 😉 )
So I've made Lasagna a number of times, but never have I topped it with parmesan cheese. I usually use grated emmental cheese. The parmesan cheese is a deal changer, I will never put grated cheese again after this ! It gives it a nicer taste, it's smoother and it makes a great gratin. I also like to think it's more refined than your classic supermarket cheese.
The idea is to make the sweet potato purée first – simply peel the potatoes, cut them in halves or quarters and cook them for about 15-20 minutes in water or until the fork goes inside of the potato.
Then smash your potatoes with a little bit of milk or light cream, salt and pepper.
You could go full on with butter and heavy cream, which would make it tastier, but I think there is enough calories in the béchamel, parmesan cheese and pasta in this dish so I try to make it as simple as possible.
You could also just smash up the potatoes and not bother with making a real purée, that's also a possibility since the rest of the ingredients in the dish will give enough savours.
Once your purée is done, consider the hardest part done! You can make your own béchamel, I will post the recipe below as well, but for a quick meal you can buy the already made béchamel at the supermarket which is very good too.
All is left to do now is assemble everything together in layers, the raw salmon needs to be cut in small pieces, not too thick but not too thin either.
You've now got a gourmet and easy dish ready to be devoured (I've made this twice so far and without exception everyone has had second's).
Note that this can be done with a lot of ingredients: butternut squash, spinach, ricotta cheese…let your inspiration guide you!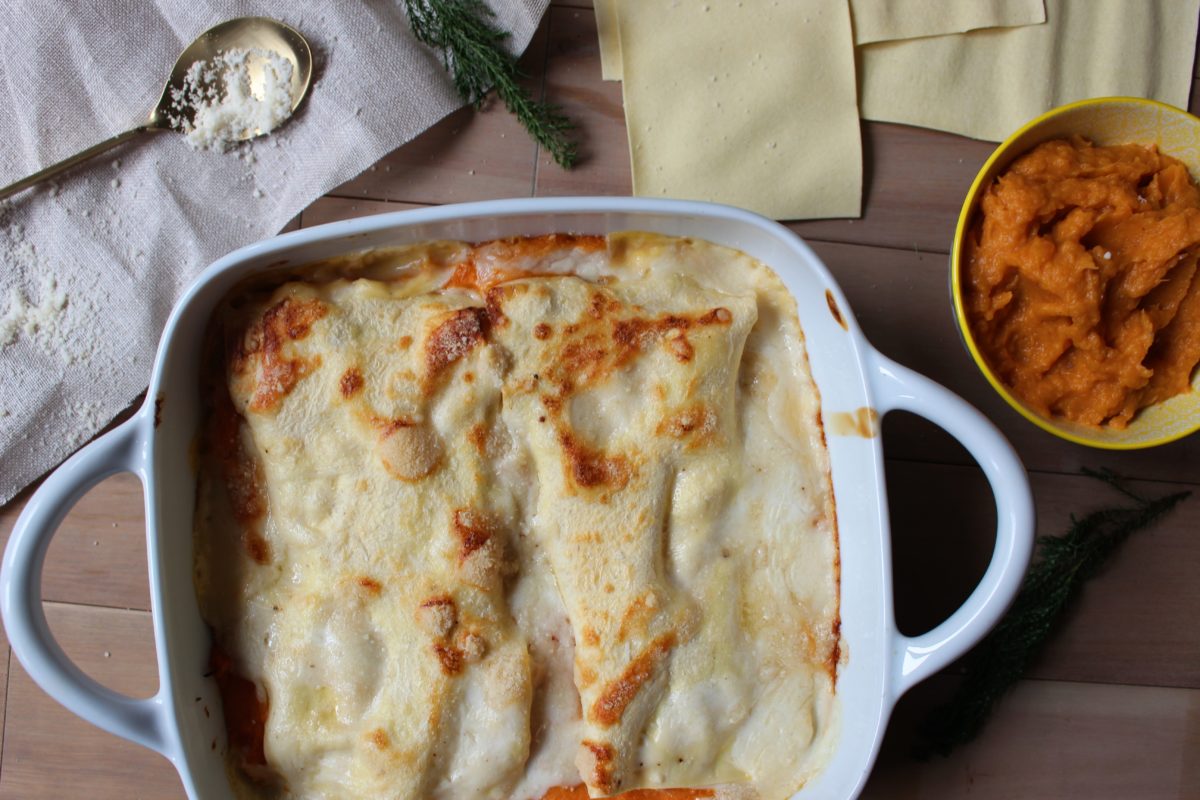 INGREDIENTS: (3-4 servings)
2 big sweet potatoes, smashed or in purée
2 salmon steaks, without the skin
40 cl of béchamel (according to the size of your dish)
Lasagna pasta
Parmesan cheese for topping

METHOD:
For the béchamel:
1. Make a roux in a saucepan: add butter to melt, then add flour and mix with a spatula. Cook on low heat for a few minutes, but do not brown.
2. At medium heat, pour progressively cold milk and mix regularily with a whisk. Let it boil for 5 minutes.
3. Season with salt and pepper.
For the Lasagna layers:
1. Start with adding some bechamel at the bottom of your cooking dish
2. Add one layer of lasagna pasta
3. Add one layer of sweet potato purée
4. Add one layer of raw salmon cut in small pieces
Repeat this order of layers until the dish is full, then top with a good layer of parmesan cheese.
Be careful to cover the lasagna pasta well so that they will not be exposed and dry up when cooked.
Cook in 180° C / 356° F oven for 30 minutes or until the cheese is slightly browned.