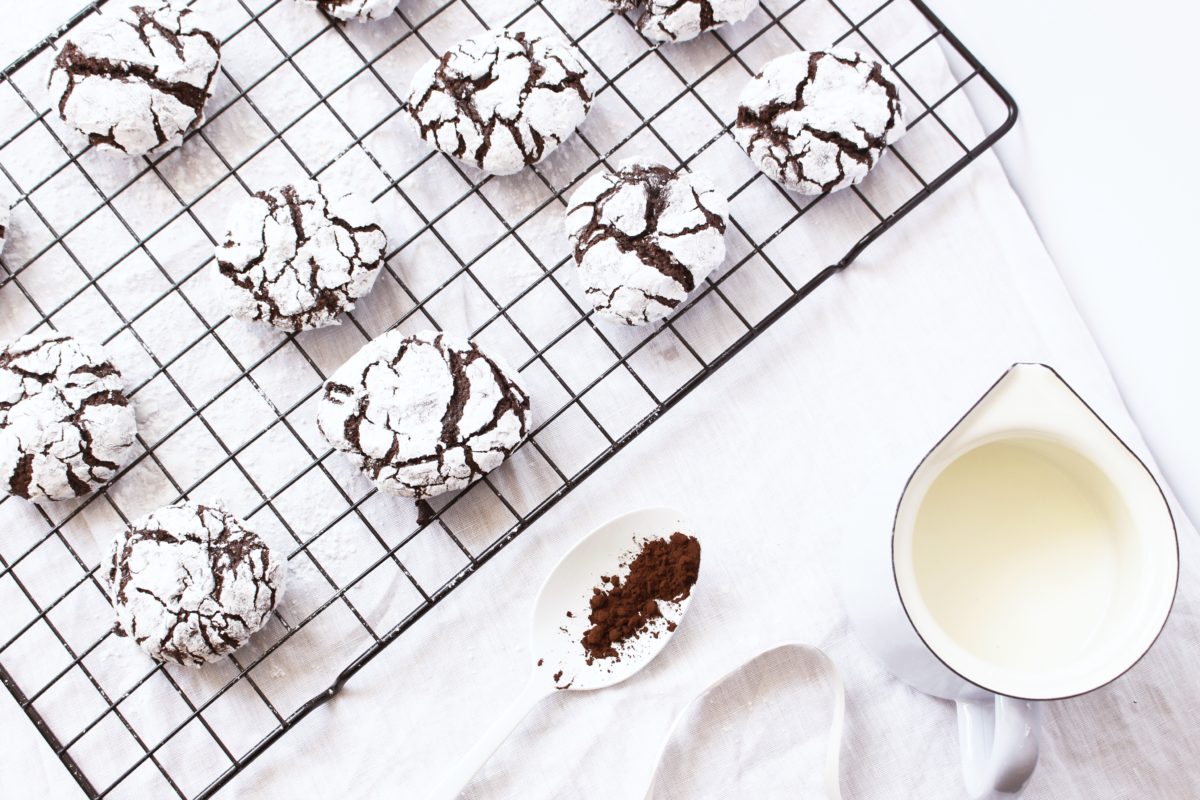 Now how could call myself an American if I didn't have some cookie recipes up my sleeve ?! 😉 Ah yes, the classic and so comforting cookies with a cup of milk, one of my ultimate favorites.
I remember when I was a little girl, about 12 years old, there was only one recipe I knew how to cook, and that I kept making over and over again 🙂 – the good old "Betty Crocker's Brownies". Betty Crocker cookbook has inspired my american cooking for years and has never disappointed. I still have the old cookbook in my kitchen, so old the pages are falling off and the paper has gone yellow. 🙂
Baking cookies is a big part of my childhood, I grew up making a huge batch of Christmas cookies every year for the holidays – peanut butter cookies, frosted christmas tree shaped sugar cookies, gingerbread cookies, Russian teacakes – and yes I know it's a big cliché but I keep such fond memories of baking cookies all day with my mama, sharing them with family, friends and colleagues and I intend to continue this wonderful tradition for many years to come.
The recipe I am sharing with you today reminds me a bit of my famous browines, they have a powerful taste of chocolate, soft and chewy in the inside and crinkled on the outside that is coated with powdered sugar…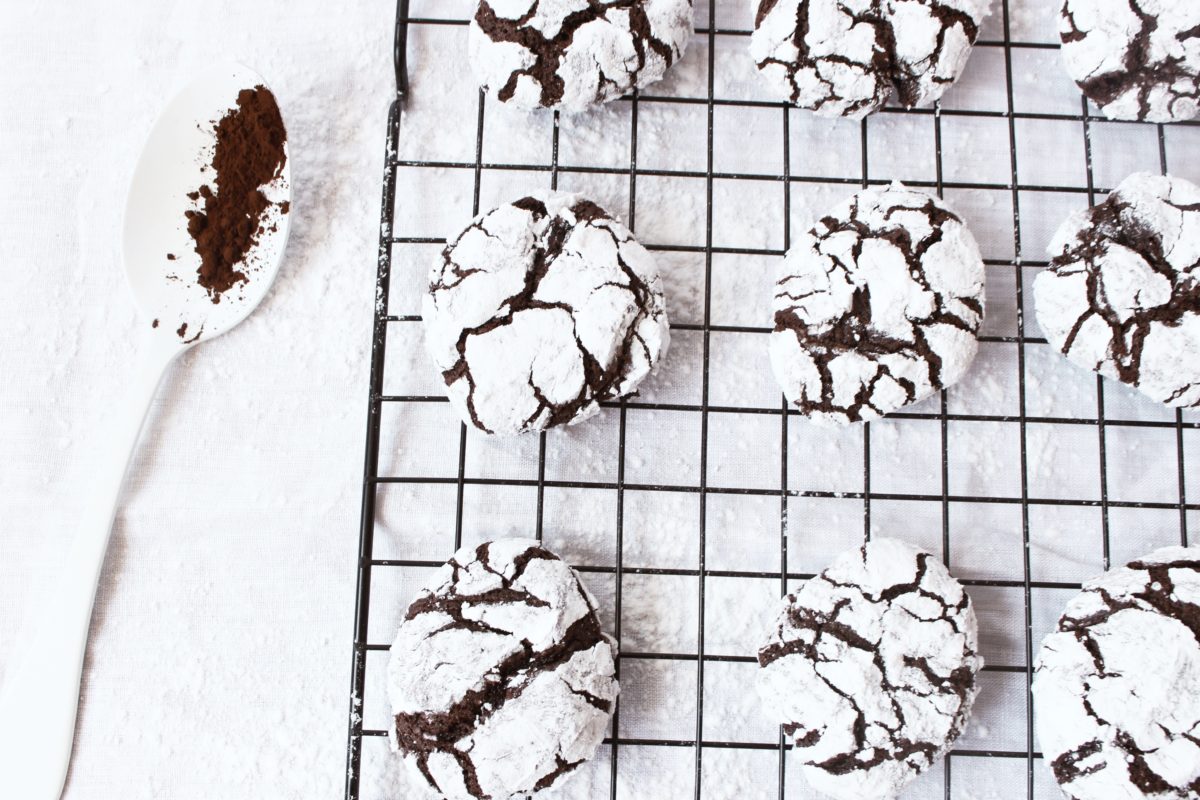 You can play around with this recipe, instead of the powdered sugar you can put cocoa powder or even chocolate chips inside.
I'll say no more and I'll let you be the judge of these sweet treats 🙂 I'll bet they won't last more than a day in your kitchen…
INGREDIENTS: (for 20-22 cookies)
○ 1 cup all-purpose flour
○ 1/2 cup unsweetened cocoa powder
○ 1 teaspoon baking powder
○ 1/4 teaspoon salt
○ 3/4 cup granulated sugar
○ 1/4 cup vegetable oil
○ 2 large eggs
○ 1 teaspoon vanilla extract
○ Optional: 1 cup chocolate chips
○ 1 cup powdered sugar, for coating the cookies
METHOD:
1. Whisk together the flour, cocoa powder, baking powder and salt until combined.  Set aside.
2. In a different bowl add the oil and granulated sugar. Beat until the mixture is light and fluffy.
3. Add in the eggs one at a time, beating until combined, then do the same with the vanilla.
4. Gradually fold in the flour mixture, and beat until combined.  (If you would like to include chocolate chips, add them in at this point.)
5. Form the dough into a large ball, and place it on a large sheet of plastic wrap.  Wrap the plastic around it so that it is sealed tightly.  Refrigerate for at least 2 hours (or up to 24 hours) until the dough is chilled completely through.
6. Preheat the oven to 350°F / 176°C.  Line a large cookie sheet with parchment paper.  Scoop the sugar into a small bowl.
7. Roll the dough into 1-inch balls, dip each ball in the powdered sugar until it is completely covered on all sides, and then place the dough balls at least 2 inches apart on the prepared baking sheet.
8.  Bake for 10 minutes.