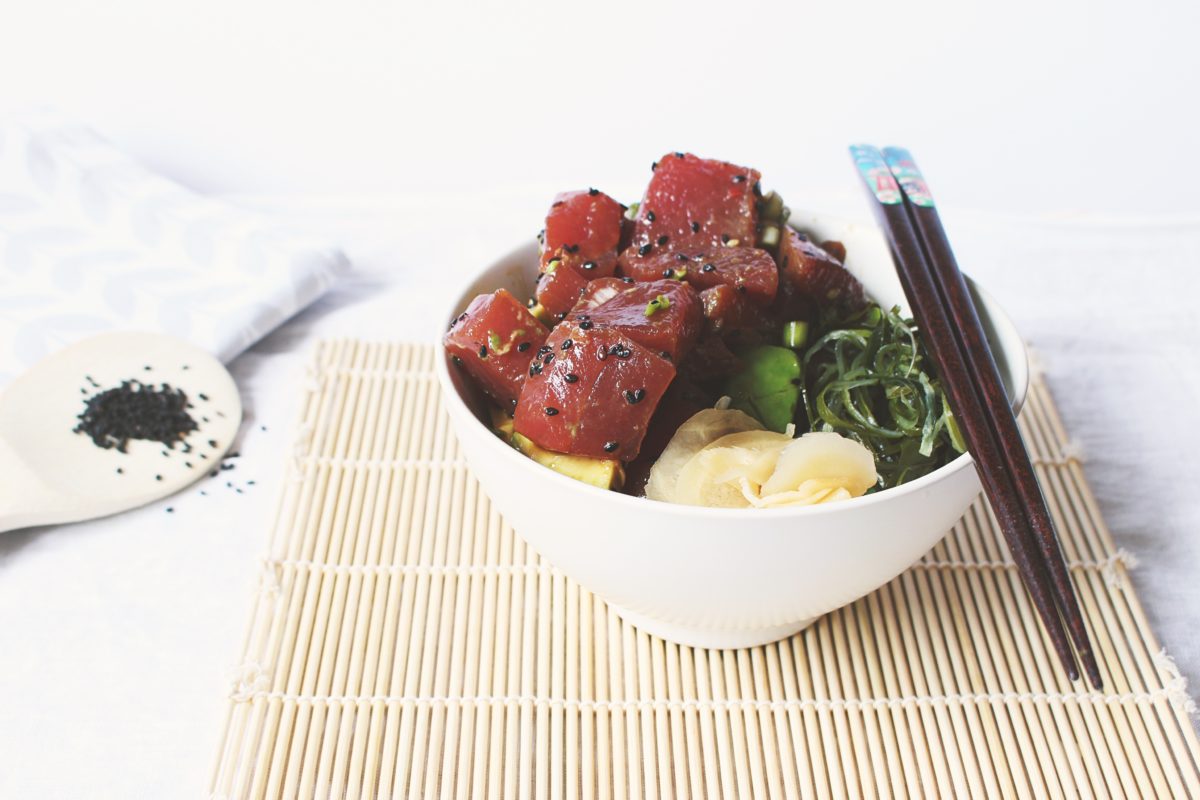 I just got back from a 3-day weekend in Agadir, Morroco and I feel the need to purify my body from gluten and fatty foods! eek !!
So here it goes with the famous Poke Bowl that I've been dying to try for months now. This recipe has been trendy for over a year now in the US and Japan. The Poke Bowl comes from Hawaii and is similar to the Japanese dish Chirashi. It can be made with different ingredients such as mango, cashew or macadamia nuts.
The "real" recipe calls for tuna, avocado, seaweed, green onions, ginger and rice.
All these ingredients really are great and full of good calories. In some countries rice is almost mandatory in every meal and is synonym to eating well. But you can learn alot about different types of rice and their nutritionnal values, which is why I chose whole grain brown rice as the base of my Poke bowl.
It is rich in fiber and can be tolerated in a gluten-free diet (as most rices), it's also known to be enriched in Vitamins and Iron.
Fairly easy to make and dosen't call for too many extravagant asian ingredients, so get in on the latest dining trend and make your Poke bowl! 🙂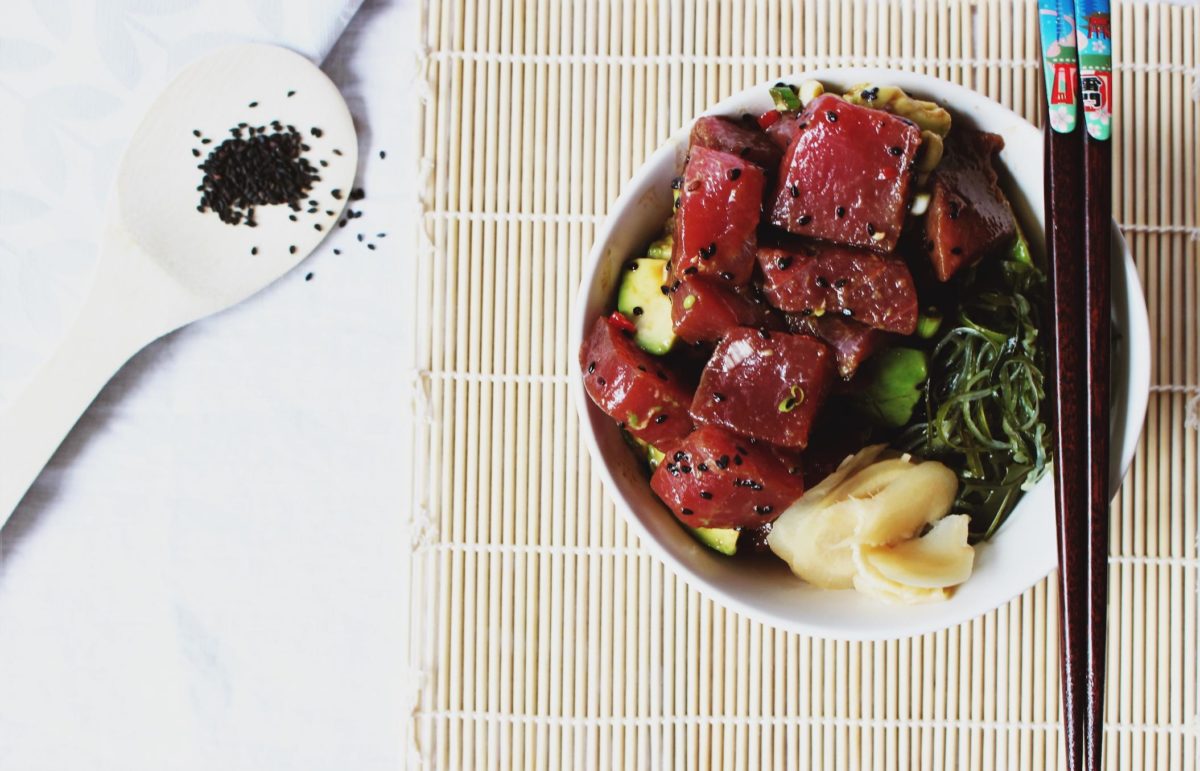 INGREDIENTS :
2 tablespoons soy sauce
1 teaspoon rice wine vinegar
1 teaspoon sesame oil
1 teaspoon sesame seeds, plus more for garnish
1/2 teaspoon red pepper flakes
1 pound tuna, cubed
2-3 scallions, thinly sliced
1 avocado
For serving:
Cooked brown rice, at room temperature
Seaweed salad, optional
Pickled ginger, optional
METHOD :
1. Whisk together the soy sauce, vinegar, sesame oil and seeds, and red pepper flakes in a medium mixing bowl. Add the cubed tuna and scallions, gently stir together to dress the tuna. Marinade for 5 minutes.
2. Meanwhile, pit and cube the avocado (the chunks should be of a similar size to the tuna. Add to the tuna, and gently mix together to distribute the avocado.
3.To serve, scoop rice into bowls, top with tuna poke, seaweed salad, and a few pieces of pickled ginger.