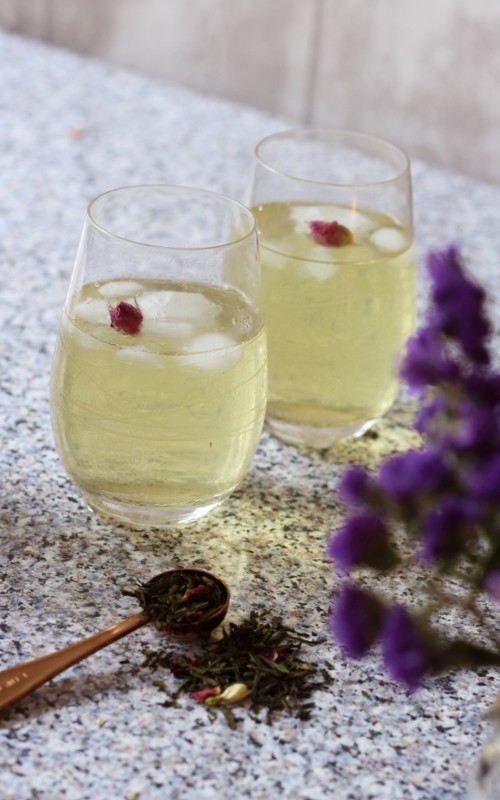 Today I received a box filled with Dammann Frères tea, composed of some of my favorite kinds of tea : green tea, rooibos and some perfumed green iced tea.
Perfect for this hot weather, you can be sure that the first thing I made was the Iced tea 😉 . The first box is called BALI and is a green tea perfumed with Lychee, Grapefruit and Rose – which happen to be some of my favorite flavours… The second box is called TOUAREG, also a green tea perfumed with mint tea.
Since I'm totally obsessed with leaving on my annual summer vacation (only 3 weeks left yassssss!), the Bali Iced tea seemed the way to go for today.
Dammann Frères was one of the first tea companies in France. It started out in 1692 when Louis XIV granted Sir Damame the exclusif privilege to sell tea in France. It then sold as a white label product for many years, being a supplier for many grand hotels, restaurants and tea houses.
In 2005 the first boutique opened on the Place des Vosges in Paris and from then is launched the brand Dammann Frères with many more boutiques across the country.
A family owned company – making tea originating from a number of different countries – is still thriving today and is known worldwide. I must say, being a tea lover and having tried many different brands, you can clearly taste the quality of this tea making it much more enjoyable and definitely worth purchasing. There is drinking tea and drinking good tea 🙂 , am I right ?!
So it's pretty straight forward, all you need to do is infuse 1 cristal tea bag in a tall pitcher with about 1,5 L of water (50 oz) and let it cool in the refrigerator for at least 2-3 hours. Then serve with ice cubes and a bit of sugar if you want. Personally I drink my tea pure with no added sugar which I find much healthier since I drink up to 4-5 cups per day…. It's the small battles that count 😉
At the end of the day, there's no denying it, green tea is one of the healthiest beverages on the planet. It is loaded with antioxidants and nutrients that have powerful effects on the body. Studies show that it improves brain function, physical performance, helps burn fat, lowers risks of getting various types of cancer such as breast cancer or prostate cancer, it can kill bacteria therefore lowering risk of infection, it can even lower risks of developing type II Diabetes.
It's not for nothing that some of the healthiest cultures live on this beverage, making it essential in their everyday life. You probably guessed what culture I'm talking about ? The Japanese culture of course! Even if a lot of other countries make and drink tea just as much, the Japanese just seem to know things we don't aha. Ok, I'm slightly obsessed with Japan, and more precisely their culinary culture that I find remarkable and so delicious. Apparently there's a saying in Japan : "Morning tea brings good fortune ". I must say I like their way of thinking ! I should be rich by now 😉 .
Their belief in the power of tea is very present in their everyday lives for many different reasons. I wish I could say more.. and I will as soon as I get back from my trip to Japan, promise. 🙂
In my country we usually say, " An apple a day keeps the doctor away", but today I'm going to swing it and say "A cup of tea a day keeps the doctor away " so drink away peeps !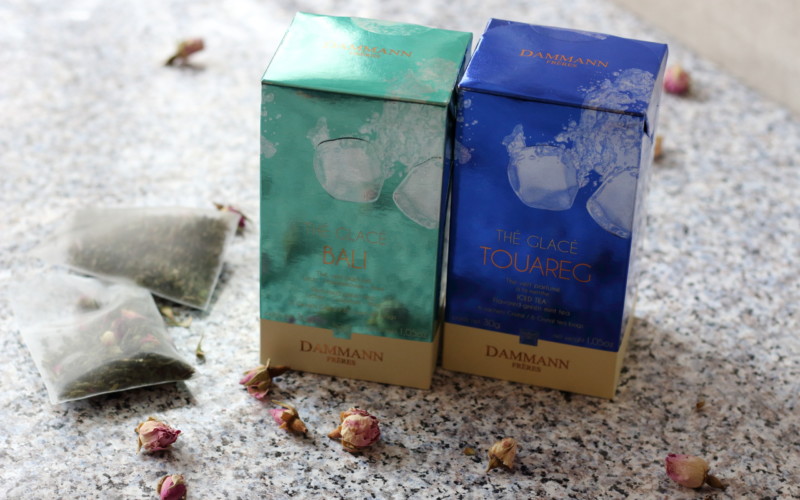 Related posts